Our Mission
NCN Technology works towards providing a conducive environment to facilitate the growth of our clients and employees with the help of advanced technologies. We strive to inspire imagination and strengthen communication by working in the direction of growth.
Our Approach
We commit ourselves to superior standards of customer satisfaction by working closely with our clients. A deep understanding of the requirements ensures that the business objectives of the software application development initiative is fulfilled.
Our Strengths
Our core strengths include Responsiveness, Keen Technical Skills and Business Objective Mindset.  NCN Technology is a pioneer in developing goal-oriented applications to realize successful outcomes.
WHO WE ARE?
NCN Technology is a Software Development Consulting Firm in Reston, VA involved in the development of interactive mobile applications, responsive websites, and quality SharePoint applications. We understand the diversified business requirements and extensive experience of working with leading government agencies, non-profit organizations, medium and small enterprise and businesses.
Led by dynamic management, we offer cutting-edge software development consulting and solutions to meet the diversified requirements of a growing business. Being an inclusive information technology consultancy firm, we also provide essential and customized business intelligence solutions including data integration reporting and dashboard along with SharePoint/Mobile application development and other software solutions.
NCN Technology is a leading software consulting firm in Reston, VA which assists emerging and established organizations to strengthen their mobile footprint by developing flexible, secure and interactive applications for businesses and government agencies.
Our business and technical analysts work closely with clients to achieve the desired business goals using an agile development approach. We develop customized applications for quality control/inspections, citizen facing applications/websites and mobile applications for recreation or geo spatial use to fulfill organizational goals and strengthen communities.
Ms. Muniz grew up in Reston, VA and decided to establish her software development  consulting firm in Reston, VA after 15 years of working in the software industry. She has the ability to help clients implement best practices and software to drive their business to success. Ms. Muniz is skilled at strategic planning, business process management, technology evaluation, project and agile software development methodologies.
As a consultant, Ms. Muniz has garnered the skills of solving complex business issues for her clients while building solid relationships. She has been hired to evaluate business processes, recommend solutions, manage and implement custom software and SharePoint applications. Ms. Muniz is able to help companies diagnose weaknesses and improve processes and profitability utilizing the latest software technologies.
Ms. Muniz has been invited to speak at many seminars and conferences to share her knowledge of levering technology and the importance of communication to drive company success. Her ability to strategically understand and convey the need of all parties associated with a project benefits her clients as they make an investment  in technology.
As the President of NCN Technology, Ms. Muniz works with clients to define processes, select software to meet objectoves and ensure efficient development of the project.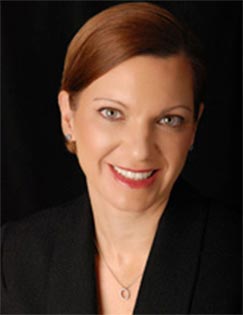 Sharon Muniz
WHY CHOOSE NCN TECHNOLOGY?
Goal-oriented application development process
Highly-secure mobile application solutions
Mobile-first strategy
Experienced professional team
Agile application development approach
High client satisfaction ratio
Inspection application development
Geo spatial application development
Business intelligence solutions